So I've forbidden myself from going into Anthropology, but that didn't stop their new catalog from popping into my mail box just last Friday.
And of course, I have fallen head over heals for this new
Tuxedo Bedding
.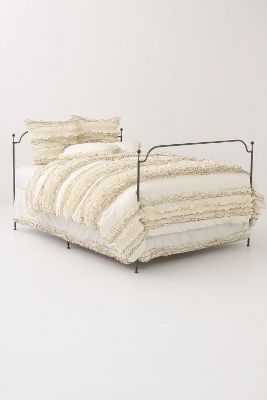 Bad news- it costs $268. Good news- it escapes perfection by not being organic. I couldn't let Mr. Spice sleep on anything but the best, right?
And while I am at it, here are some more less than perfect pieces:
The Bows and Berries sheet set to go with the Tuxedo Bedding. Or would it look even more perfect with this duvet,
Twilit and Vines
: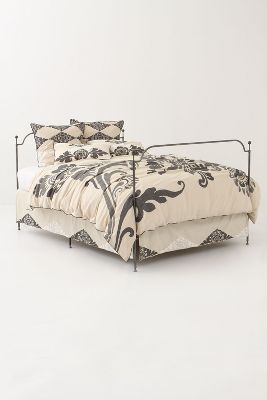 So, thanks Anthro!! Thanks for giving me a reason to stop lusting after your gorgeous bedding. And please, take me off your mailing list, I don't know how long I can keep thinking that you are anything less than perfect.