As those of you who have been following me for awhile know, I have been searching for my passion this year. And what you may have also noticed is my lack of follow up posts to find my passion.
Well, how can I say this... Life comes at you fast, and Mr. Spice and I have been trying to hold ourselves above water the last couple of months.
Some of you may know by my tweets, but Mr. Spice has been on the job hunt something fierce the last two months. His company decided to move, and not take him with them. Hurumf.
He was officially laid off last Friday. BIG SIGH.
I've said it before, and I'll say it again- my Husband is my #1 passion in life. He's my best friend, my love, my one and only. So right now Mr. Spice and I are holding onto the life raft of life. We're working hard on finding his passion. His reason to get up in the morning.
When people often talk about the highs and lows of marriage, I always want to know what they mean. I want to pry into their lives and ask them about the lows. I've always thought that if I knew what rocky waters were coming our way, I'd be more prepared. But after treading in the water for almost two months- I've realized that the only thing that can prepare you for the lows is a strong relationship during the highs.
Be it a blessing or a curse, I've always been able to communicate with Mr. Spice- I've never been able to hide how I am feeling. It floods out. And I think* that this open communication is whats keeping us going. And from keeping both of us from falling apart.
Someone told me that couples often reflect fondly on the hard times. They look back and realize that through everything going on around them- they still had each other. I am starting to understand this.
I am well aware that losing a job is not the end of the world, and that people are going through far greater tough times than we are. I also expect worse things to happen to us over our life times. But right now, it's our storm to get through. And hopefully (knock on wood) the low of our first year of marriage.
As Mr. Spice's #1 fan, I am routing him on. Times may be tight now, but at least we're holding on together. I am sure we'll hit land soon.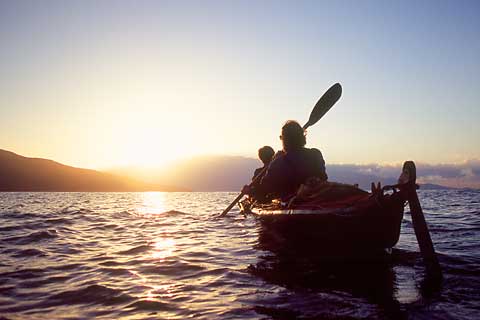 source.
Anyone else hitting some bumpy waters?
*I'll let you know on our 50 year anniversary if our goal of open communication actually works.