With baby due in just a month, I have been on an emotional roller coaster all week. I feel like there is so much '
stuff
' that we '
need
.'
When we first talked City Baby, I was pretty certain that a nursing chair/ rocker wasn't going to fit in our little A.P.T.
Plan A:
To finally get the gray chair on the left professionally recovered. It has good bones, and it's comfortable.
You can't tell from this picture last year, but that BIG menace of a cat has done a good number on scratching the hell out of both of those chairs:
Kitty Menace!!
Well, in July, Mr. Spice's Godmother offered to buy us a rocker. Such a nice and unexpected surprise!!
Enter
Plan B:
We quickly had our sights set on this baby from
Nurseryworks
:
It's cute, modern and microsuede!! A fabric we knew kitty menace wouldn't mess with. Plus, it wasn't out of the ball park expensive at $650 (rockers are expensive, yo).
But here's the gig. We haven't had a shower in LA, nor have we really chatted with Mr. Spice's Godmother since. It's not like we can call her up and say- here's our registry, buy us our rocker. Nor do I want to. BUT we will be inviting her to a sip-n-see in LA in March, so we could wait until then.
So for a brief moment, I looked back into Plan A: recovering the chair. Mind you I only emailed one place from yelp. My quote- over $600 plus fabric. YIKES. I'd rather just get a new chair for that price.
Enter Shopping.
Plan C:
I quickly found this cute number at West Elm.
The Ryder Rocking Chair
:
Again, it is modern and microfiber. And it comes in at $599. It could easily go into a living room or bedroom.
Or I realized I could replace BOTH chairs (remember both are scratched to pieces) with these Mid-century numbers from Urban Outfitters.
Plan D: TWO new chairs: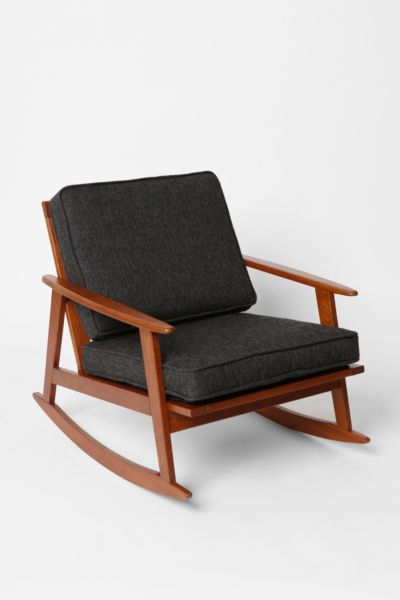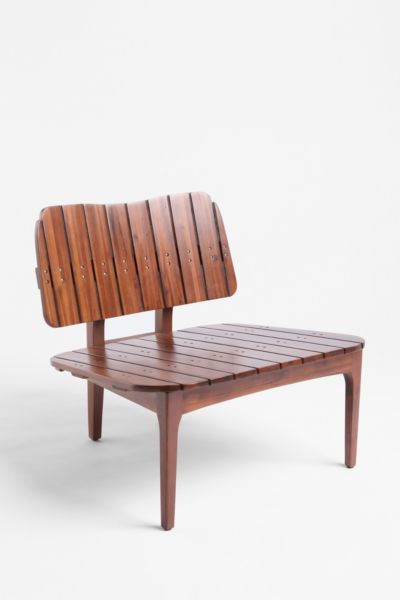 The rocker is on sale for $199
. And the
Board and Batten Chair is only $179
.
I know that both would add an awesome Mid-century vibe to our APT and it would eliminate all the fabric that Kitty Menace likes to mangle. But I also know that UO isn't know for life long quality.
And finally, we have
Plan E: Not buy anything
. Since we are planning to move in a few months, we could just wait and figure out our needs for our new space. BUT that would mean no rocker or nursing chair for the time being.
As I said up top, my emotional state is lacking. So Lovelies, what Plan would you go with??