Hi Lovelies,
So it's officially less than 2 months until Christmas and even less than Hanukkah. So of course, I am already thinking about Baby Berry's first Chrismukkah!! If you have been following me for years, you know that Mr. Spice and I take
Chrismukkah
very seriously.
Years ago
we created traditions that work for us, and we've been stickin to them.
One tradition that is very important to me, Christmas stockings, which means that I better have one on hand for Baby Berry.
Since our current stockings veer away from the traditional and are more whimsical, I knew that any old stocking just wouldn't do. Here's our set up last year:
So I went straight to Etsy. I found a few things that looked interesting, including these: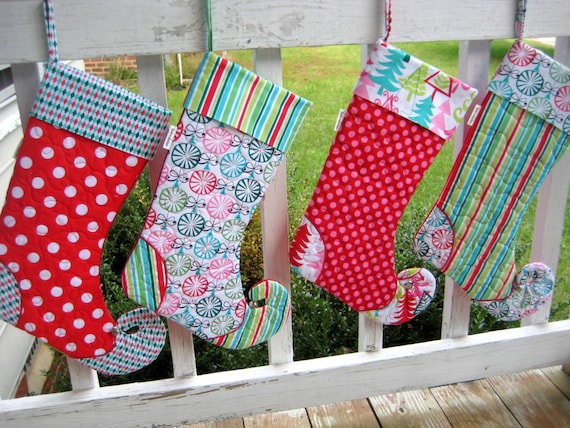 From Etsy Seller:
loveelaine
, $35 each.
Or these cuties: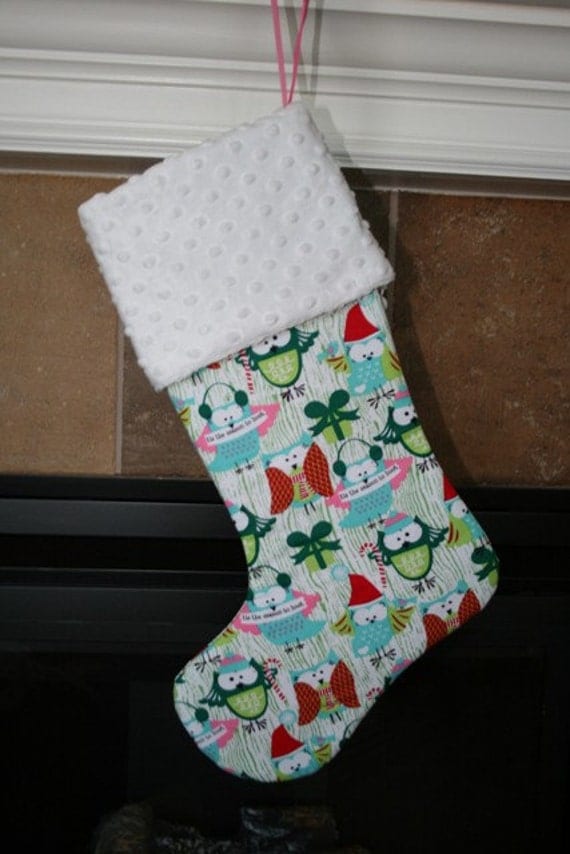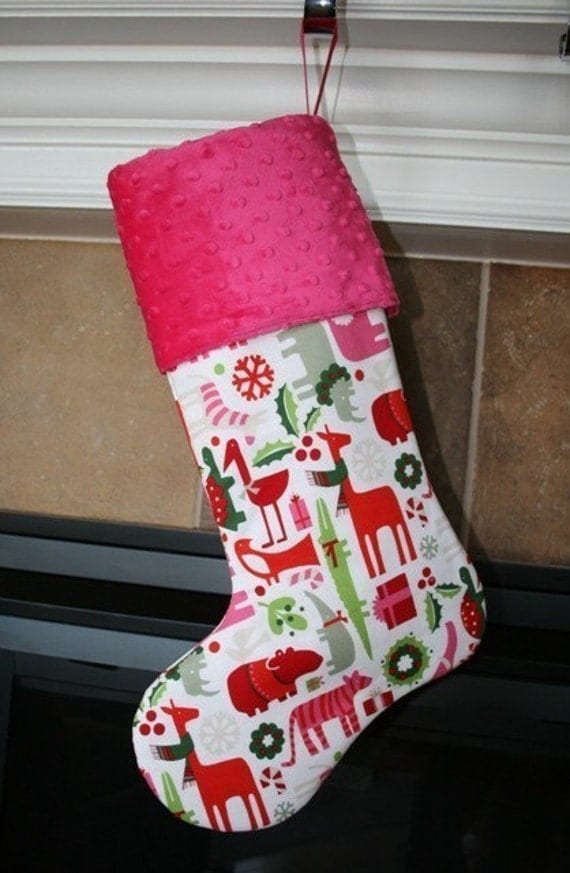 From Etsy Seller:
bebesniklefritz
for $25 each.
In my search, I also realized that I could probably fairly easily sew Baby Berry her own stocking, and I even found some great fabric at
Fabric Worm
for about $10 per yard (does the one on the right look familiar??):
Cute, no?
And then I found a stocking that I couldn't do myself, and that even Mr. Spice thinks is insanely cute. Check out this pink penguin: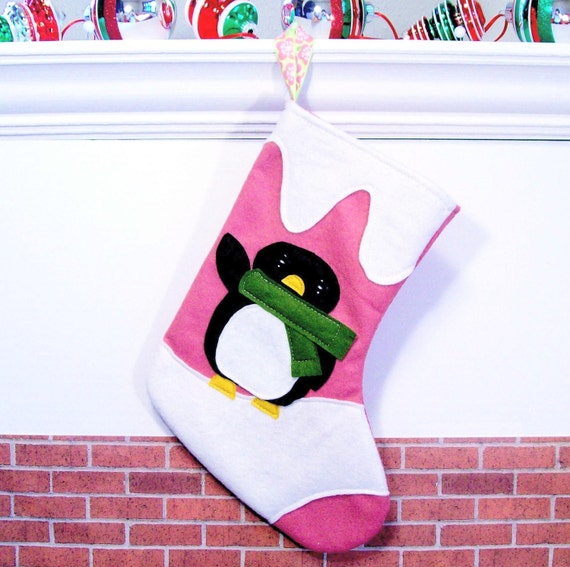 From Etsy Seller:
AllenbriteStudio
for $25
So here I am, two months before Xmas-- do I make the stocking myself for $10 plus time, or do I buy the super cute penguin pink stocking??
Also, don't forget to comment on my
Shutterfly Giveaway post
open until 8pm pst tomorrow; your odds are really really good since I am giving away three sets of 25 cards.