Just swinging by to say Hiya. Happy Friday!!
Thanks for the all the great back yard suggestions (admittedly, all I did was hose off everything this morning!?).
Also, a HUGE thank you to all you lovely readers for commenting on my work supervising gig. It's still a work in progress. I'll keep you wonderful readers updated.
I am so excited for the weekend. Two great days with my Little Lady. No plans- except a big BBQ and a house full of overnight guests tonight.
One reason I am loving wine country, on clear mornings there are always gorgeous hot air balloons in the sky. This morning there were six. The most I have seen are eight. So as I walk out the door, I tell Sugar Bear- look it's a eight balloon day!!! She doesn't seem to care too much (yet) but I know she'll love them when she is a bit older. Here they are on there way down. I'll have to get a pic of them high in the sky. So cool: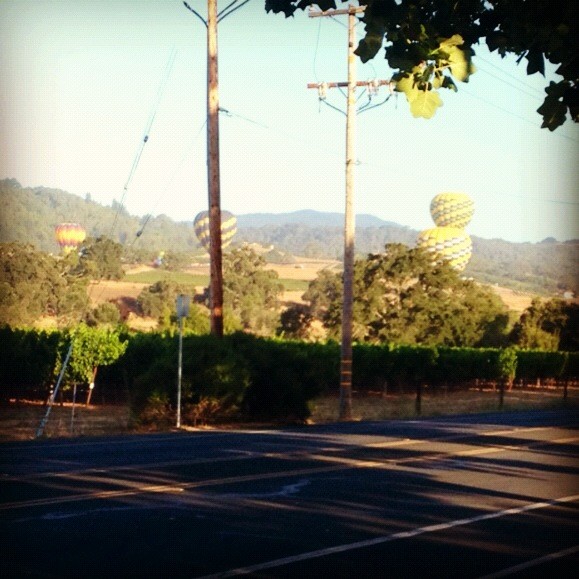 That said. I have to share with you this adorable pic. Yes, my Sugar Bear is just a spoonful of Sugar and she had soooo much fun hanging out with this adorable cutie when we were in Washington:
And yes, my pint sized lady has HUGE Grandpa size ears. I think it just makes her even that much more adorable!!
Have a great weekend!